Book Now!
Enjoy our guests' testimonials about the fun and relaxing time they had in our cabins.
Do you have an experience you would like to share?
Book Now!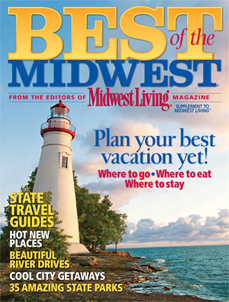 Terry Peak Chalets offers you a perfect getaway that will rejuvenate all family members and create memories that will be cherished for the rest of their lives.
Attractive upscale cabins
offer families a comfortable
alternative to sharing
a hotel room"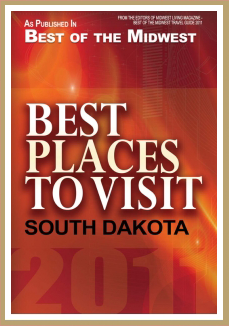 The weather during my recent Black Hills vacation wasn't the best. And it seems like it rarely is when we go out there. So, we had to stay indoors a large part of the time.

Thankfully, the place we stayed for five days and four nights was awesome! We stayed in a lodge by the name of Homestake Chalet. It's at the foot of Terry Peak about 6200 feet above sea level. The chalet is as gorgeous as the scenery. There was more than enough room for our five kids to run around and keep out of each other's way. And that's very important for their parents' sanity!
YOURS WAS THE BEST!
Just wanted to let you know that my wife and I enjoyed our time at your chalet very much. It was very peaceful and quiet. You have done an excellent job of designing and furnishing your chalets. We have rented various places in the Hills numerous times in the last eight years and yours was by far the best. We like to cook and watch movies so the great kitchen and 50" TVs were especially appreciated.

Thank you for working with us at the last minute to make this possible. I will certainly tell friends and family about your chalets and we hope to be back again, too.
THE LUXURY SIDE OF ADVENTURE RACING!
For several days of the Primal Quest Badlands time-trial trip, the team was provided exceptional South Dakotan hospitality at Terry Peak Chalets. View You Tube Video The scout team, consisting of Don Mann (director), Chris Caul (course director), Rick Emerson (course designer), Randy Eriksen (trekking director), and Carl and Marlyce Davis (logistics support), enjoyed luxurious respite from their demanding course duties in this comfortable vacation home.

Course design is the most important stage of producing an event that lives up to the Primal Quest brand name, and a big part of this phase is the pre-running and timing of each leg of the 600-mile course. Every mile is tested by the PQ team to ensure competitors are realistically challenged and that the area's finest points are showcased.

The location of the Terry Peak Chalets was perfect for early morning departures to various sections on the Primal Quest course. After long days scouting, the team was able to spread out and pour over course maps to plan the next day. Each of the chalets sleeps 14 and has all the amenities expected of a five star hotel, including fully-equipped kitchens, hot tubs, fireplaces, Wi-Fi, and so much more. It's the perfect place for friends and family of PQ teams to stay to follow the race on the Internet and make day trips to the race course.
AMAZING!!!!
My family and I spent 5 wonderful days here. There were 14 of us traveling and this home made us able to stay under one roof during our visit. Chris was a great host. He quickly responded to all my concerns before booking as well as during and after.

If you are looking at spending any time in this area, these homes are the ones. The kids played on the ski slopes for hours (no snow of course)! The grass was so tall they could play hide-n-seek and we could not even see them from the balcony. We were within driving distance of Mount Rushmore and all the other GREAT activities we were wanting to accomplish while there.

The accommodations were perfect. All the adults had their own rooms and the kids had their own room. The living room was large enough for all of us to spend evening together and just talk about what we saw during the day. Again I could not say a bad thing about our experience. IT WAS AMAZING!!!
ENJOYED FAMILY SKIING
I and 22 members of my family spent a wonderful 3 days here. Because I am 78 years old, I opted not to ski, but enjoyed watching the rest of the family ski by the big windows!
LOVE THE CABIN!
My name is Kitty. I love this cabin. My favorite part is the upstairs open space. The beds are really comfy and I never got bored of this cabin! Thank you for letting us stay at this wonderful cabin.
CLOSE TO THE SLOPES!
I really enjoyed being so close to the slopes. Thanks!
BEAUTIFUL!
Your cabin is beautiful. We really enjoyed our stay.
Rob & Chris,
Our family wants to thank you for the fun stay at Black Moon! We had a wonderful time and made many more beautiful memories in the chalet. Our family celebrates Thanksgiving & Christmas during the long weekend together. Your chalet gave us a chance to all be under one roof. Thank you again for providing such a clean, well appointed, and comfortable stay for our family. We wish you a your families the very best Christmas and New Year!